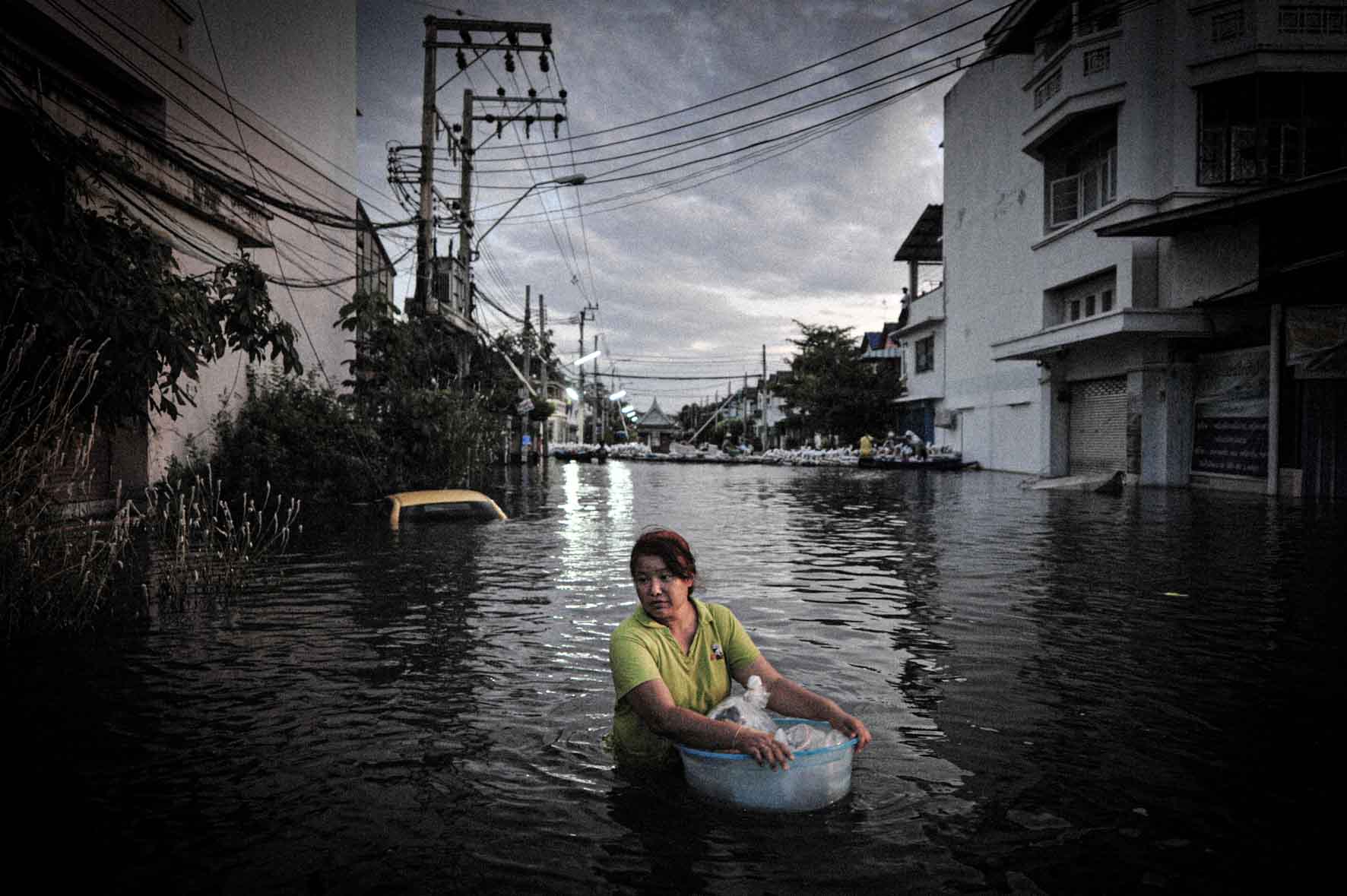 Floods brought the city of Bangkok to a standstill in late-2011. Highways turned into giant carparks and the usually bustling megamalls became ghost towns.

I spent two weeks on assignment in the city, wading through (sometimes waist deep) floodwaters. I learnt from local reporters that Crocs™ were the footwear of choice in a flood(non-slip! dries quickly!).

My "suffering" was temporary as I was fortunate enough to return to a dry comfortable service apartment nightly.

These images remind me of the hardy and positive spirit of the Thais in the most difficult circumstances.