Illustration/ Exhibition
2022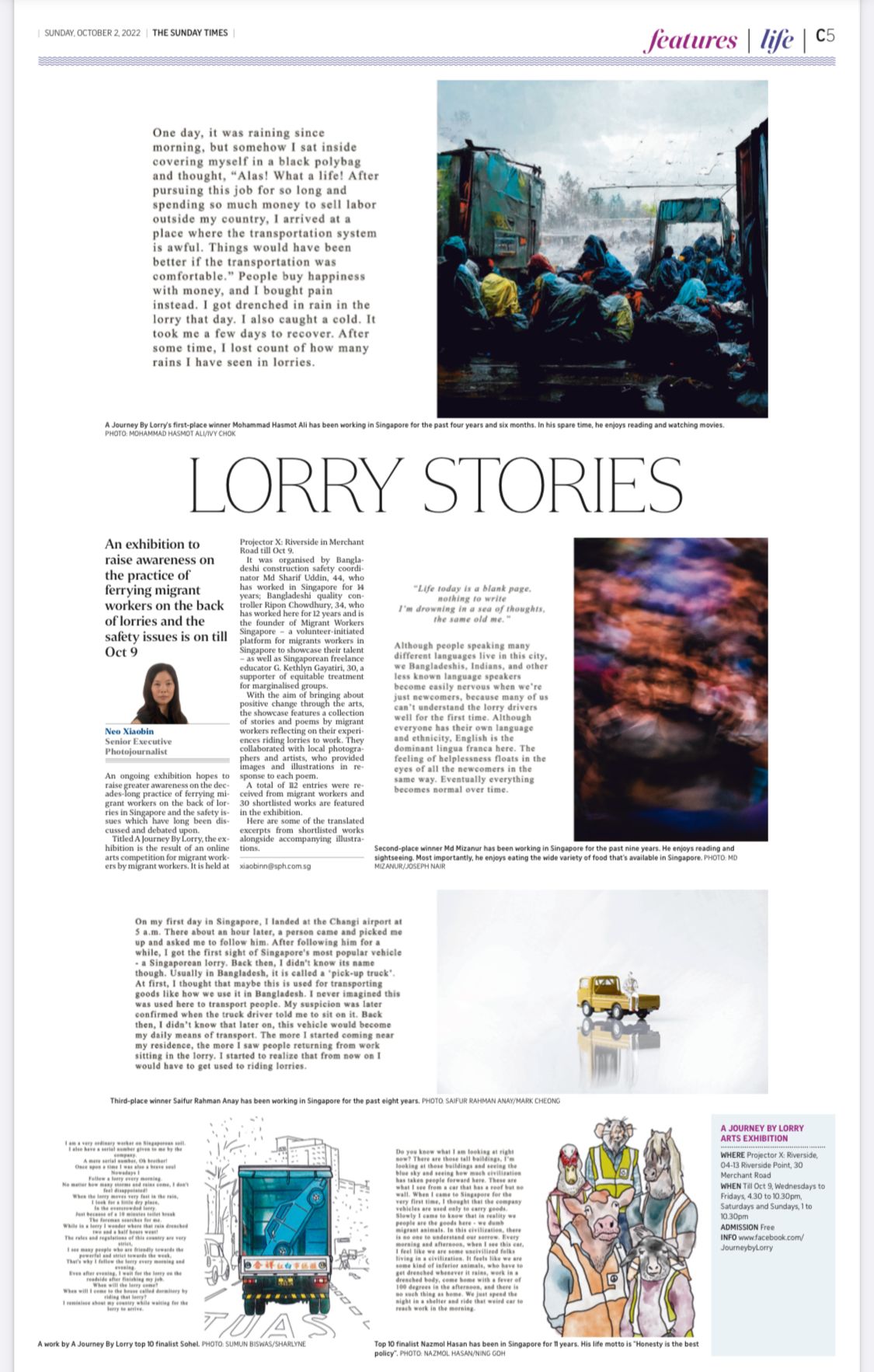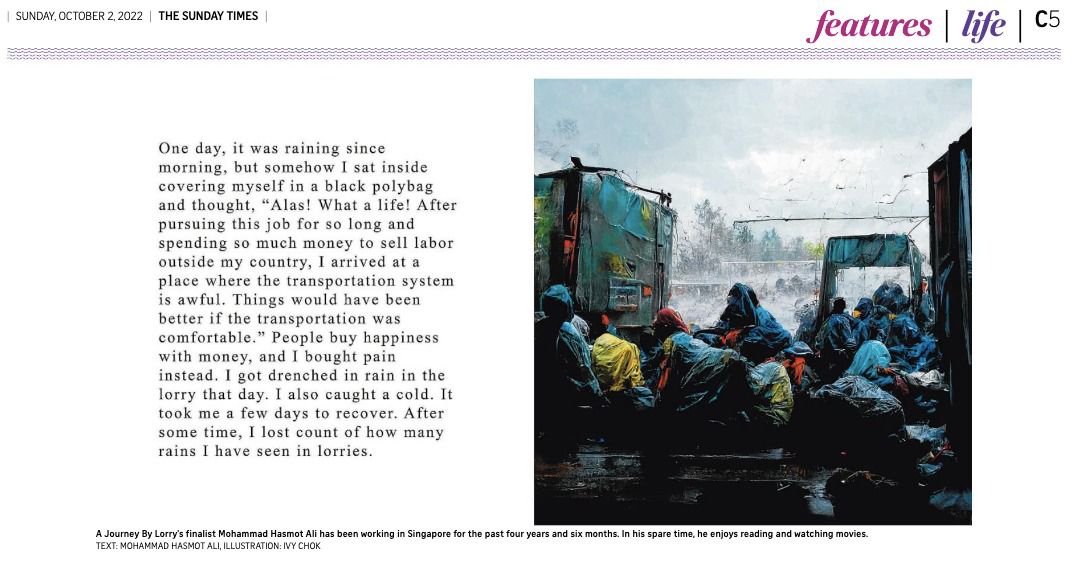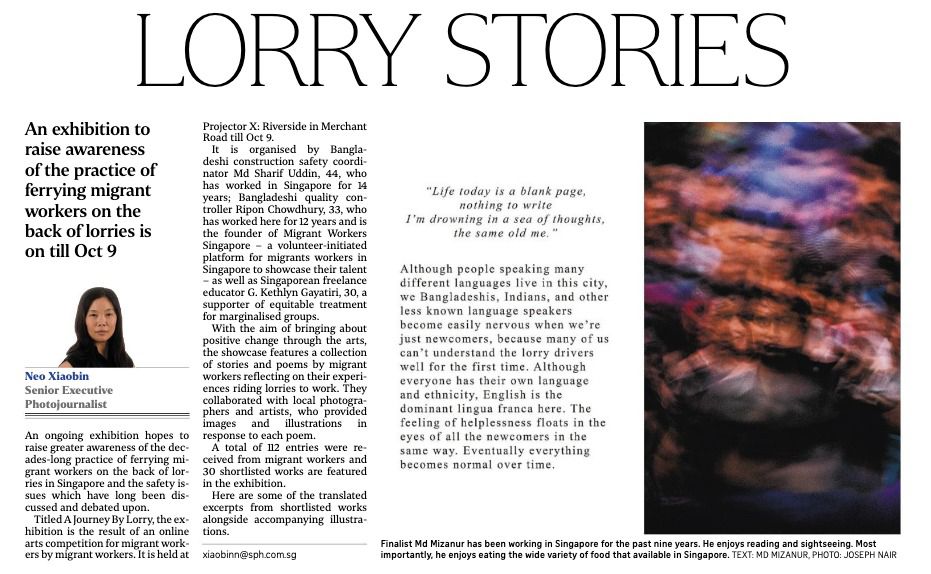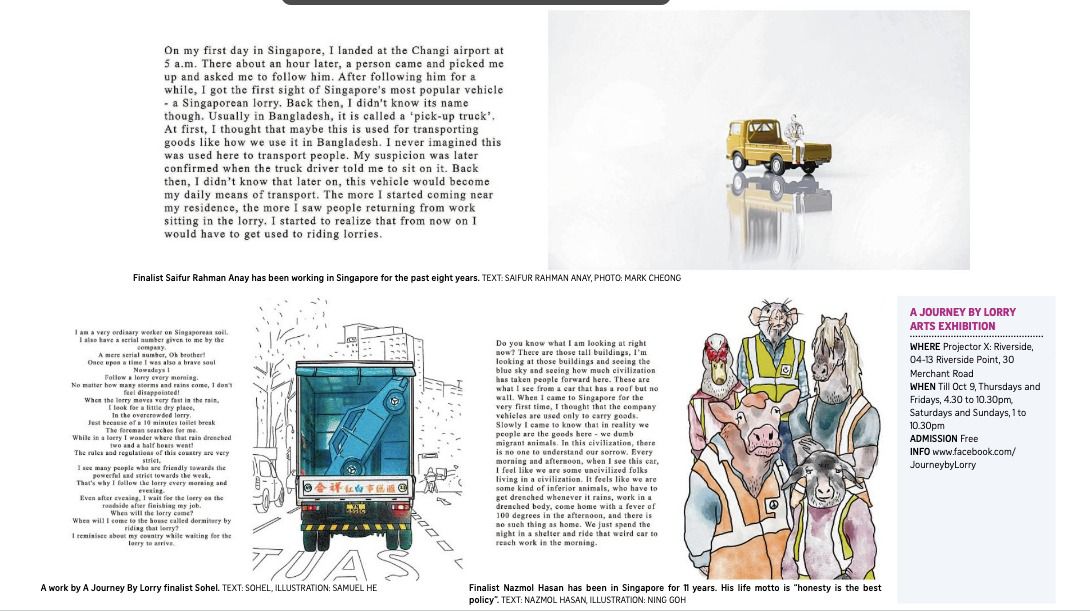 A Journey by Lorry
is a collaborative art initiative led by a team of migrant workers.
The project was birthed as a safe(read: not a protest) platform for workers to express their thoughts, through poetry, about the practice of travelling to their worksites on the back of lorries.
I was roped in as a contributing artist and a coordinator -- with a main task of recruiting Singaporean artists to create visual responses to the poems.
I also helped with the crafting of press releases for the publicity team and successfully secured a story about the exhibition in the national broadsheet.
Lead Project Manager: Kethlyn G